Melbourne Bowling Club
Catering packages for
2022/23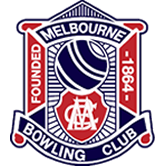 Contact: catering@melbournebowlingclub.com
138 Union Street. Windsor
Finger food packages
Finger food 1
$13.50 per head
Party pies
Sausage rolls
Mini dim Sims
Vegetarian spring rolls
Samosas
Finger Food 2
$19 per head
Burger slider
Mac and Cheese Croquette
Mini Sesame Prawn Toast
Cocktail Falafel
Vegetable Samosa
Mini Arancini
Finger Food 3
$27.50 per head
Rice Paper rolls
Sushi
Panko Prawns
Cocktail falafel
Lamb and Rosemary Nibble Pies
Burger Slider
Mac and Cheese Croquette
Extras
Chicken Satay skewers  $4 per head
Mini quiches                    $4 per head
Mini Pizzas                       $7.50 per head
BBQ Packages
Burger Time
$15 per head
Build your own Burger!
Beef Burger
Grilled Bacon
Cheese
Lettuce
Tomato
Onions
Condiments
Classic BBQ
$19.50 per head
Beef Burger
Sausage
Coleslaw
Garden salad
Onions
Burger rolls
Condiments
Supreme BBQ
$33.50 per head
Burger
Lamb cutlet
Marinated chicken Tenderloin
Pork and Fennel Sausage
Potato Salad
Garden Salad
Condiments
Burger Rolls
Children's Menu
We can cater for children with a selection of their favourites.
Nibble pies
Sausage rolls
Hot dogs
Mini Pizzas
Mini dim sims and spring rolls
Platters to share
Dips                  $5 per head
Trio of dips
Fruit Platter    $6 per head
Selection of seasonal fruits
Wedges              $15 per bowl
Spicy Wings      $15 per doz
Nachos               $12 per plate
Cheese platter   $9 per head
Selection of cheeses and biscuits
Charcuterie Board $12 per head
Meats, Cheeses, Nuts, Fruits
Corporate Catering
For corporate clients that are utilising our venue, we can cater for everything from a breakfast menu, to a hot or cold lunch.
Continental breakfast feature pastries, cereals, fruits
Cooked breakfast feature Bacon, Sausage, Eggs, Baked beans,mushrooms, hash browns
Morning and afternoon teas
Cold lunches feature sandwiches, wraps, salad rolls, sushi platters
Hot lunches feature Parma's, Burgers, Fish and Chips
Please note: We reserve the right to substitute items due to availability. Prices may vary due to market forces. Special dietary requirements available.